Poverty trap in Europe: austerity is hurting people
EU_ Up to 25 million more Europeans are at risk of poverty by 2025 if the austerity policies are left unchecked. Oxfam's report, "A Cautionary Tale",  underlines the true cost of austerity and inequality in Europe, that have dismantled the mechanisms of an equitable growth. "The European Union is in a bitter crisis of unemployment and inequality that is driving economic instability and social despair".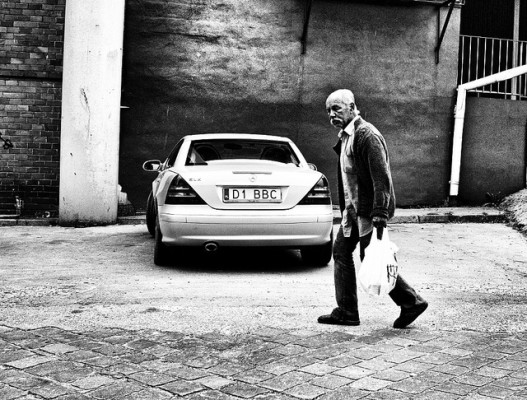 Oxfam, an international confederation of 17 organizations working in approximately 94 countries worldwide to find solutions to poverty and what it considers injustice around the world, gives in the report some key recommendations to the governments such as: investing in people and economic growth and public services, strengthening the institutional democracy and building fair tax systems. The European Commission has pledged to bring at least 20 million of people out of poverty and social exclusion by 2020 with a broad umbrella  covering a wide range of policies for a sustainable growth but millions of Europeans are still on the side-lines: austerity is being embraced in many developing countries, resulting in higher cuts to public expenditure than in developed countries and the cost of adjustment are being thrust upon populations already struggling with fever and lower-paying job opportunities, a reduced access to essential services and higher food and fuels costs. The poor are getting poorer and the 'social distance' to climb back into mainstream society has become farther while the long term consequences of the crisis have yet to surface. The humanitarian impact of the crisis is being felt well beyond any economic upturn and when people do ask for help, it is often as a last resort.
Are we prepared?
"Poverty is on the increase in France, Romania, Spain, Sweden and many other countries as reported by National Red Cross and Red Crescent Societies through the IFRC's mapping exercise carried out in early 2013". 18 million people in Europe receive EU-funded food aid, while 43 million at the risk do not get enough to eat each day. "Million of Europeans live with insecurity, uncertain about what the future holds" as the director of Red Cross in Europe said, millions more find in queuing for food, unable to buy medicine nor access healthcare, millions are without a job. The Red Cross report  "Think differently" tells that "The amount of people depending on Red Cross food distributions in 22 of the surveyed countries has increased by 75 percent between 2009 and 2012".The situation has prompted the British branch of the Red Cross to formulate an emergency food plan for Britain, even if 3 million tones of food are wasted in the UK every year! Save the Children UK recent studies show that children in poverty are missing out on holidays, school trips, warm winter coats, new shoes or clothes when grown out of old ones, and even on spending time with friends.
UK is not the only country turning to charity: sadly,40 million people across Europe cannot afford to put a basic meal on their table every second day. In Greece, a particular case, after two bailouts there is the most austerity program in Europe with a devastating impact on health and well being.  The Hellenic Red Cross stated: "The current economic crisis has had a serious impact on public health, since it is connected to malnutrition and unhealthy living conditions, increase in unemployment, depression, increasing rates of suicides, health problems for children and adolescents, violence, drug addiction, environmental problems, and often inaccessibility to health and welfare agencies. The significant increase in poverty levels and social exclusion, the reduction in social welfare budgets and the transfer of responsibility for health and social care provision from the state to private organizations, communities and families, create challenges to cope with the new circumstances." . In Spain there is a "ticking time bomb" increasing the risk of social unrest and upheaval. In Italy many small business have closed, the homeless and 50.000 people are receiving food aids, "families with children and just one income find themselves in a precarious situation; often almost all of their income goes towards rent and utility bill payment," explains Giorgio Bocca, who works for the Italian Red Cross in Milan on support and social inclusion for vulnerable people ."If they lose their job, within a very short time they cannot make payments for even the most basic human needs." The open borders within the EU where some countries are more affected by the crisis, increasing a flow of job seekers from southern European countries, particularly to Austria, Germany and Switzerland. The consequence are significant changes in work markets: 'mini-jobs' that are often without any social security. In Moldova and in Luxembourg people fall below the poverty line from 2008 to 2011. These countries are soon reaching the rank of most unequal countries in the world and the problem is that it could take up to 25 years to regain the living standards of five years ago.
According to Caritas EU report, Joseph Stiglitz, the Nobel prize-winning economist, considers that the global financial and economic crisis was caused by bad regulation and bad financial practices in the United States, which affected the entire world (2009). He said: "In effect, we have been transferring money from the poor to the rich, from people who would spend the money to people who do not need to spend the money, and the result of that is weaker aggregate demand".
While austerity is still the 'governing idea of the moment', some of the recommendations that Caritas Eu gives at European Institutions and the European Commission, National and Local Governments, and NGOs are: provide Leadership in relation to Groups at particular Risk of Poverty, introduce  social impact assessment and monitoring for countries in receipt of assistance packages, introduce Greater Transparency relative to the Operation of the troika of the EC/ECB/IMF and facilitate the introduction of a guarantee of an adequate minimum income in the EU  with structural Funds better resourced. Last but not least: support the growth.